DiTom is excited to offer Q-Band isolators and circulators up to 43.5 GHz! Our Q-Band models are in-stock and can be ordered directly from our website. 
All connector and port configurations are available. Choose from 2.4mm or 2.92mm connector options.
Contact DiTom and we'll be happy to customize a product to your exact specifications.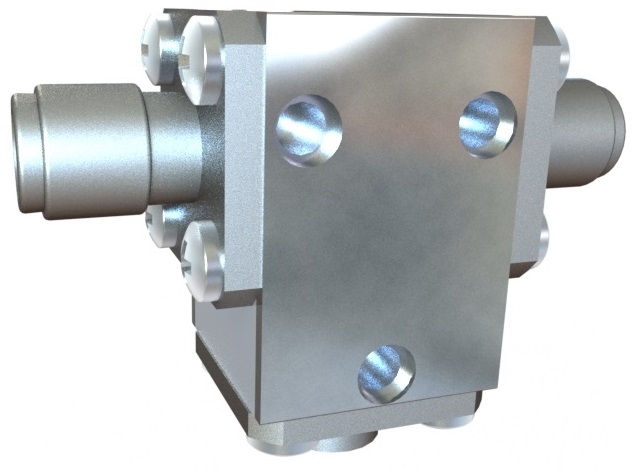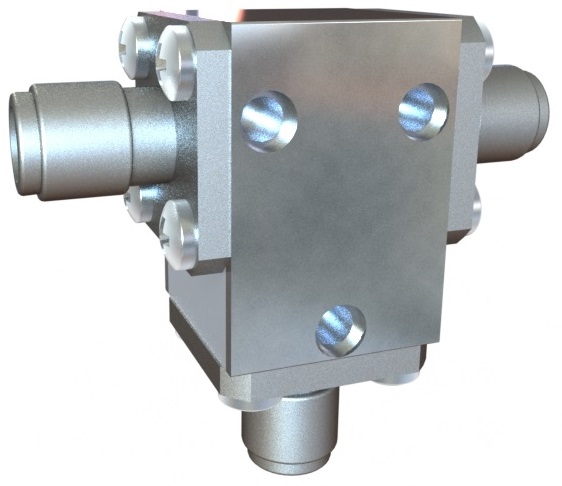 | Frequency (GHz) | Model Number | Isolation (dB) | Insertion Loss (dB) | VSWR | 1-24 | 25-99 | 100+ | Availability |
| --- | --- | --- | --- | --- | --- | --- | --- | --- |
| 18.00 - 40.00 | D3I1840 | 12 | 1.7 | 2.00:1 | $1,200.00 | $1,140.00 | $1,085.00 | In-Stock! |
| 18.00 - 40.00 | D4I1840 | 18 | 4.2 | 2.10:1 | $2,400.00 | $2,280.00 | $2,170.00 | 1-2 Weeks |
| 18.00 - 40.00 | D3C1840 | 12 | 1.7 | 2.00:1 | $1,400.00 | $1,330.00 | $1,265.00 | In-Stock! |
| 18.00 - 40.00 | D4C1840 | 12 | 1.7 | 2.00:1 | $2,800.00 | $2,660.00 | $2,530.00 | 1-2 Weeks |
| 20.00 - 40.00 | D3I2004 | 10 | 2 | 2.00:1 | $1,100.00 | $1,045.00 | $995.00 | In-Stock! |
| 20.00 - 40.00 | D4I2004 | 20 | 4 | 2.00:1 | $2,200.00 | $2,090.00 | $1,990.00 | 1-2 Weeks |
| 20.00 - 40.00 | D3C2004 | 10 | 2 | 2.00:1 | $1,250.00 | $1,190.00 | $1,135.00 | In-Stock! |
| 20.00 - 40.00 | D4C2004 | 10 | 2 | 2.00:1 | $2,500.00 | $2,375.00 | $2,260.00 | 1-2 Weeks |
| 26.50 - 40.00 | D3I2640 | 14 | 1 | 1.50:1 | $900.00 | $855.00 | $815.00 | In-Stock! |
| 26.50 - 40.00 | D3I2640Q | 14 | 1 | 1.50:1 | $1,200.00 | $1,140.00 | $1,085.00 | In-Stock! |
| 26.50 - 40.00 | D4I2640 | 28 | 2 | 1.50:1 | $1,800.00 | $1,710.00 | $1,625.00 | 1-2 Weeks |
| 26.50 - 40.00 | D3C2640 | 14 | 1 | 1.50:1 | $1,050.00 | $1,000.00 | $950.00 | In-Stock! |
| 26.50 - 40.00 | D3C2640Q | 14 | 1 | 1.50:1 | $1,350.00 | $1,285.00 | $1,225.00 | In-Stock! |
| 26.50 - 40.00 | D4C2640 | 14 | 1 | 1.50:1 | $2,100.00 | $1,995.00 | $1,900.00 | 1-2 Weeks |
| 27.00 - 31.00 | D3I2731 | 20 | 0.6 | 1.25:1 | $695.00 | $665.00 | $635.00 | In-Stock! |
| 27.00 - 31.00 | D3I2731Q | 20 | 0.6 | 1.25:1 | $995.00 | $950.00 | $905.00 | In-Stock! |
| 27.00 - 31.00 | D3C2731 | 20 | 0.6 | 1.25:1 | $795.00 | $760.00 | $725.00 | In-Stock! |
| 27.00 - 31.00 | D3C2731Q | 20 | 0.6 | 1.25:1 | $1,095.00 | $1,045.00 | $995.00 | In-Stock! |
| 31.00 - 33.00 | D3I3133 | 20 | 0.6 | 1.25:1 | $695.00 | $665.00 | $635.00 | In-Stock! |
| 31.00 - 33.00 | D3C3133 | 20 | 0.6 | 1.25:1 | $795.00 | $760.00 | $725.00 | In-Stock! |
| 33.00 - 37.00 | D3I3337 | 18 | 0.7 | 1.25:1 | $795.00 | $760.00 | $725.00 | In-Stock! |
| 33.00 - 37.00 | D3C3337 | 18 | 0.7 | 1.25:1 | $895.00 | $855.00 | $815.00 | In-Stock! |
| 37.00 - 40.00 | D3I3740 | 18 | 0.7 | 1.35:1 | $795.00 | $760.00 | $725.00 | In-Stock! |
| 37.00 - 40.00 | D3I3740Q | 18 | 0.7 | 1.25:1 | $1,095.00 | $1,045.00 | $995.00 | In-Stock! |
| 37.00 - 40.00 | D3C3740 | 18 | 0.7 | 1.35:1 | $895.00 | $855.00 | $815.00 | In-Stock! |
| 37.00 - 40.00 | D3C3740Q | 18 | 0.7 | 1.25:1 | $1,195.00 | $1,140.00 | $1,085.00 | In-Stock! |
| 37.00 - 43.00 | D3I3743 | 14 | 1.2 | 1.35:1 | $1,095.00 | $1,045.00 | $995.00 | In-Stock! |
| 37.00 - 43.00 | D3I3743Q | 14 | 1.2 | 1.35:1 | $1,395.00 | $1,330.00 | $1,265.00 | In-Stock! |
| 37.00 - 43.00 | D3C3743 | 14 | 1.2 | 1.35:1 | $1,250.00 | $1,190.00 | $1,135.00 | In-Stock! |
| 37.00 - 43.00 | D3C3743Q | 14 | 1.2 | 1.35:1 | $1,495.00 | $1,425.00 | $1,355.00 | In-Stock! |
| 38.00 - 41.00 | D3I3841 | 17 | 1 | 1.30:1 | $995.00 | $950.00 | $905.00 | In-Stock! |
| 38.00 - 41.00 | D3I3841Q | 17 | 1 | 1.30:1 | $1,295.00 | $1,235.00 | $1,175.00 | In-Stock! |
| 38.00 - 41.00 | D3C3841 | 17 | 1 | 1.30:1 | $1,150.00 | $1,095.00 | $1,045.00 | In-Stock! |
| 38.00 - 41.00 | D3C3841Q | 17 | 1 | 1.30:1 | $1,450.00 | $1,380.00 | $1,315.00 | In-Stock! |
| 40.00 - 42.00 | D3I4042 | 20 | 0.8 | 1.25:1 | $995.00 | $950.00 | $905.00 | In-Stock! |
| 40.00 - 42.00 | D3I4042Q | 20 | 0.8 | 1.25:1 | $1,295.00 | $1,235.00 | $1,175.00 | In-Stock! |
| 40.00 - 42.00 | D3C4042 | 20 | 0.8 | 1.25:1 | $1,150.00 | $1,095.00 | $1,045.00 | In-Stock! |
| 40.00 - 42.00 | D3C4042Q | 20 | 0.8 | 1.25:1 | $1,450.00 | $1,380.00 | $1,315.00 | In-Stock! |
| 40.00 - 43.50 | D3I4043 | 18 | 1.2 | 1.50:1 | $995.00 | $950.00 | $905.00 | In-Stock! |
| 40.00 - 43.50 | D3I4043Q | 18 | 1.2 | 1.50:1 | $1,295.00 | $1,235.00 | $1,175.00 | In-Stock! |
| 40.00 - 43.50 | D3C4043 | 18 | 1.2 | 1.50:1 | $1,150.00 | $1,095.00 | $1,045.00 | In-Stock! |
| 40.00 - 43.50 | D3C4043Q | 18 | 1.2 | 1.50:1 | $1,450.00 | $1,380.00 | $1,315.00 | In-Stock! |