Cryogenic Isolators and Circulators
All models below are designed for cryogenic applications. In general, these devices are designed to operate at or below 77K.
Cryogenic hardware is popular for use in certain markets including laboratories, quantum computing, and space flight. 
Don't see exactly what you want below? Don't worry! Contact DiTom and we'll be happy to provide a cryogenic solution per your specifications.
Un-Shielded
Cryogenic Isolators and Circulators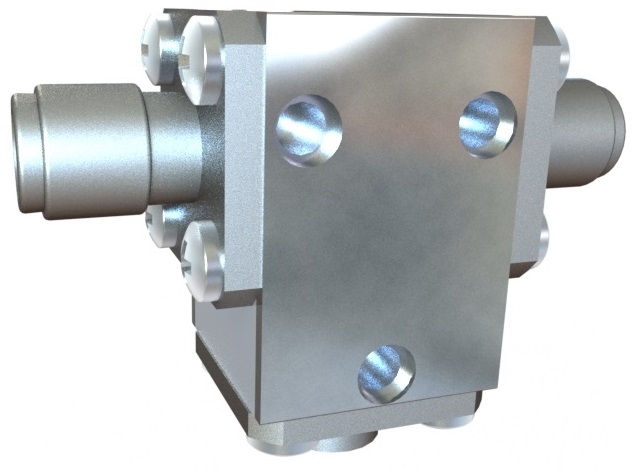 Magnetically Shielded
Cryogenic Isolators and Circulators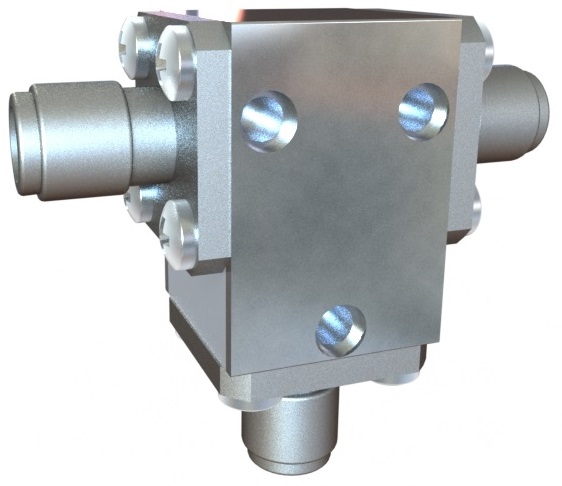 | Frequency (GHz) | Model Number | Isolation (dB) | Insertion Loss (dB) | Return Loss (dB) | 1-24 | 25-99 | 100+ | Availability |
| --- | --- | --- | --- | --- | --- | --- | --- | --- |
| 4.00 - 8.00 | D3I4080Y | 16 | 0.4 | 16 | $2,995.00 | $2,850.00 | $2,700.00 | 1 Week |
| 4.00 - 8.00 | D3I4080YMG | 16 | 0.4 | 16 | $3,295.00 | $3,135.00 | $2,970.00 | 2-3 Weeks |
| 4.00 - 8.00 | D3C4080Y | 16 | 0.4 | 16 | $2,995.00 | $2,850.00 | $2,700.00 | 1 Week |
| 4.00 - 8.00 | D3C4080YMG | 16 | 0.4 | 16 | $3,295.00 | $3,135.00 | $2,970.00 | 2-3 Weeks |
| 4.00 - 8.00 | D4I4080Y | 32 | 0.8 | 16 | $3,595.00 | $3,420.00 | $3,240.00 | 1 Week |
| 4.00 - 8.00 | D4I4080YMG | 32 | 0.8 | 16 | $3,895.00 | $3,705.00 | $3,510.00 | 2-3 Weeks |
| 4.00 - 8.00 | D4C4080Y | 32 | 0.8 | 16 | $3,595.00 | $3,420.00 | $3,240.00 | 1 Week |
| 4.00 - 8.00 | D4C4080YMG | 32 | 0.8 | 16 | $3,895.00 | $3,705.00 | $3,510.00 | 2-3 Weeks |
| 4.00 - 12.00 | D3I4012Y | 12 | 1.0 | 12 | $3,595.00 | $3,420.00 | $3,240.00 | 1 Week |
| 4.00 - 12.00 | D3I4012YMG | 12 | 1.0 | 12 | $3,895.00 | $3,705.00 | $3,510.00 | 2-3 Weeks |
| 4.00 - 12.00 | D3C4012Y | 12 | 1.0 | 12 | $3,595.00 | $3,420.00 | $3,240.00 | 1 Week |
| 4.00 - 12.00 | D3C4012YMG | 12 | 1.0 | 12 | $3,895.00 | $3,705.00 | $3,510.00 | 2-3 Weeks |
| 4.00 - 12.00 | D4I4012Y | 24 | 2.0 | 12 | $4,095.00 | $3,895.00 | $3,690.00 | 1 Week |
| 4.00 - 12.00 | D4I4012YMG | 24 | 2.0 | 12 | $4,395.00 | $4,180.00 | $3,960.00 | 2-3 Weeks |
| 4.00 - 12.00 | D4C4012Y | 24 | 2.0 | 12 | $4,095.00 | $3,895.00 | $3,690.00 | 1 Week |
| 4.00 - 12.00 | D4C4012YMG | 24 | 2.0 | 12 | $4,395.00 | $4,180.00 | $3,960.00 | 2-3 Weeks |